I have 8 (eight) 36" Coralife Aqualight Single Tube T5 strip lights for sale. NOT HO. Use 21 watt T5 Bulbs
They are used. All work. All have Colormax bulbs in them, but I would assume they are in need of replacement bulbs. These are NOT HO fixtures, they run 21 watt 36" T5's. Seems like these are more often used for Freshwater Planted Tanks. Got them with a group of used aquariums I bought. Planning on using shop lights over the fish tanks, and HO T5's as needed, so these don't fit my plans. Offering them up for sale. Looks like these go for around $36 each new online.
Bulbs -
possibly could require a little hunting. Being a Coralife / Oceanic product, most shops should be able to get them on special order if they don't carry them normally. I've also found them for around $14 each on this website, with 6700K, ColorMax, 10k and Actinics available.
http://store.seacorals.net/cot56plgrflb.html
http://store.seacorals.net/cot5coflbu.html
http://store.seacorals.net/cot510kflbu.html
http://store.seacorals.net/cot5ac0342fl.html
Condition
- most are in very good condition. One has a crack in the plastic end. One is missing one of the metal wire extension feet. Otherwise this lot is in pretty good shape and cleaned up really nicely.
Asking $100 for all 8.
Not parting out unless all 8 are spoken for @ $15 each ($10 each for the ones with slight issues as cited above). Pickup in Duluth anytime. Not shipping.
Also posting these on Craigslist, FYI, and if not enough interest, will probably throw up on eBay as a last resort.
Questions, please ask!
Interested, shoot me a PM or email! Pictures below:
Thanks!
Matt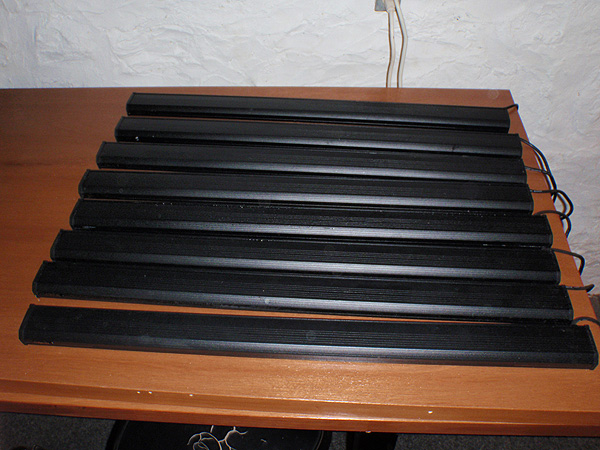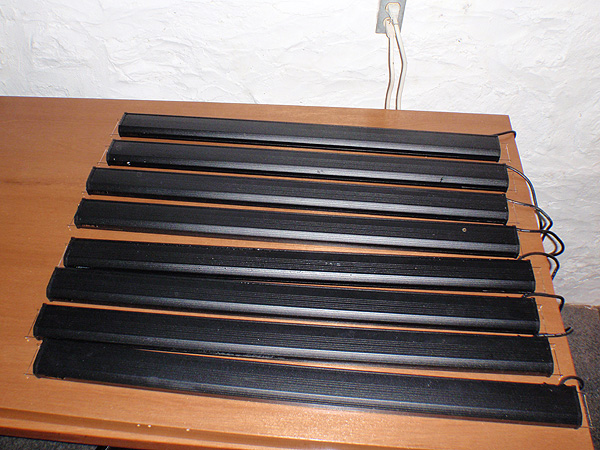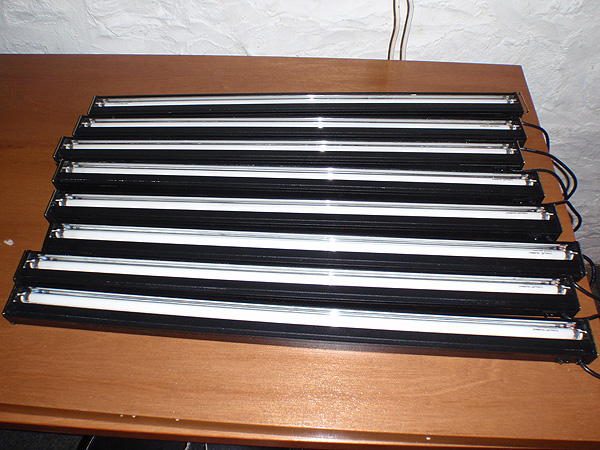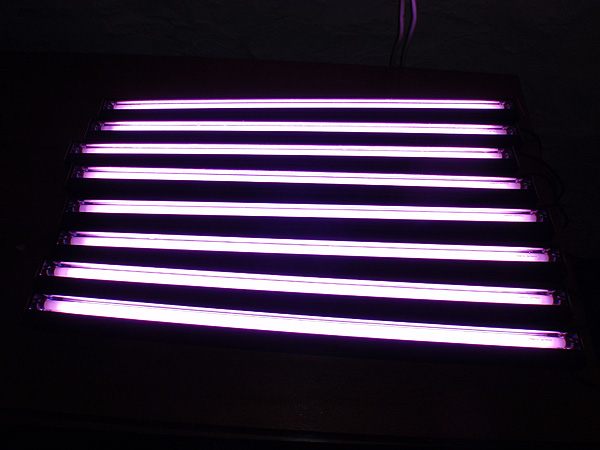 mpedersen

Lion Fish





Location

: Duluth, MN


Number of posts

: 399



BUMP - got antsy, just want 'em gone, so I put 'em on ebay. Opening bid is $65, or BIN for $100. Can even save you on shipping costs if you want to come get 'em in Duluth.

Here's the auction - http://cgi.ebay.com/ws/eBayISAPI.dll?ViewItem&item=300388334634&ssPageName=STRK:MESELX:IT

FWIW,

Matt

mpedersen

Lion Fish





Location

: Duluth, MN


Number of posts

: 399




mpedersen

Lion Fish





Location

: Duluth, MN


Number of posts

: 399




---
Permissions in this forum:
You
cannot
reply to topics in this forum